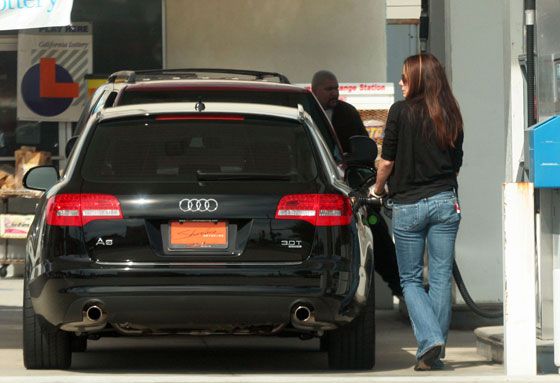 These were snapped yesterday as Sandra filled gas near her home in Seal Beach, Cali.
After taking a year off from the box-office last year, Sandra Bullock is back in action with three movies hitting big screens this year. Here's a list w/ titles of each release linked to the official movie websites:
- All About Steve, releasing fall, 2009.
- The Proposal, releasing June 12th.
- Kiss & Tango, still under production & supposedly based on the famous book.